Described as "refulgent toned" and "impressive," soprano Elizabeth Beers Kataria has enjoyed success as the Primadonna/Ariadne in Ariadne auf Naxos, a reduced Ring Cycle with Opera Louisiane as Brünnhilde, and in multiple appearanves as Senta in Der fliegende Holländer; a role that she performed opposite Greer Grimsley in the title role with Opera Carolina. In recent years Elizabeth made her role debut as Manon in Manon Lescaut with Mobile Opera, and as Turandot with Mississippi Opera.
In the 2022/2023 season, Elizabeth has the pleasure of covering Senta with Canadian Opera Company for thier production of Der fliegende Holländer.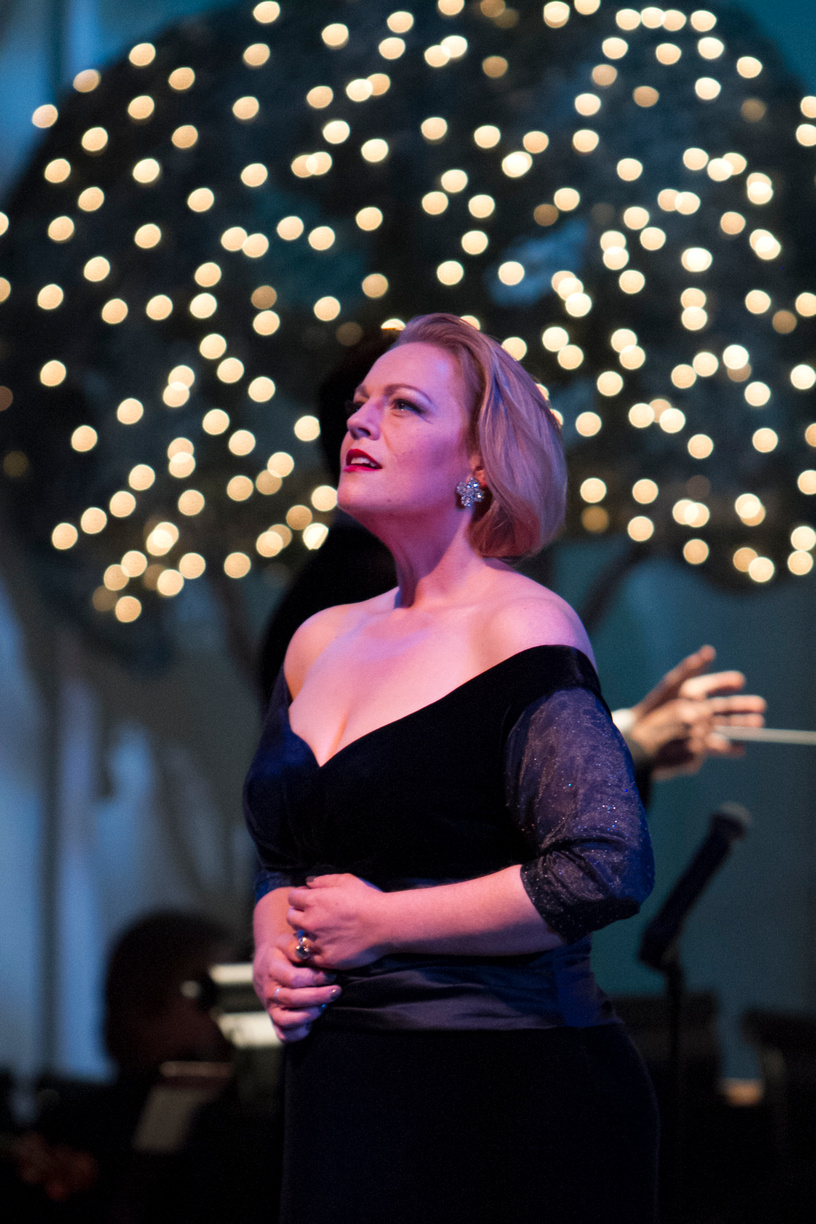 Her debut performance as Senta in Der fliegende Holländer was hailed as having been "sung with technical brilliance and breathtaking control..."; "UFOMT newcomer Elizabeth Beers Kataria is stunning as Senta. [...] Her soprano voice is lustrous and exquisitely expressive in the Dutchman's ballad that is the core of the opera's second act. Ms. Kataria is also a gifted actress..." Of her appearance as the Primadonna/Ariadne in Ariadne auf Naxos, she was said to be "in lustrous voice, her big scene on the purity of death, Es gibt ein Reich, emerging in gorgeous warmth and eloquent phrasing. This was richly dramatic singing."
Some of Elizabeth's previous stage appearances include Woglinde in Das Rheingold, concert excerpts from the final scene of Salome, Leonore/Fidelio (Fidelio), Erste Dame (Die Zauberflöte), Cio-Cio San (Madama Butterfly), both Donna Elvira and Donna Anna (Don Giovanni), Countess (le nozze di Figaro), Magda de Civry (La Rondine), and concert performances of Massenet's rarely performed Le Cid as Chimène. Elizabeth has performed the title role in several productions of Suor Angelica; of her 2009 appearance with Chelsea Opera, former producer and host of NPR's At the Opera wrote "Kataria ought to have quite a career before her, for she negotiated the twists and turns in Angelica's character without a hitch, ... culminating in a shattering performance of the pivotal "Senza Mamma" which she traversed with an ease that belied its difficulty..." With Chautauqua Opera, Elizabeth appeared as the Foreign Woman in The Consul, covered both the title role in Tosca and Leonora in Il Trovatore, and appeared in concerts with the Chautauqua Symphony. Of her appearance with the Chautauqua Symphony, she was described as having a "a clear, pleasingly columnar dramatic soprano that showed admirable evenness in testing ensembles from Fidelio and Norma. […] Beers-Kataria has the vocal goods and becoming dignity." She has been a featured soloist in numerous other concerts and recitals, most notably as the soprano soloist in the Beethoven Missa Solemnis under the baton of the late Robert Shaw while still a student.
Elizabeth is a two-time Liederkranz Foundation Wagner Division Vocal Competition finalist and recipient of a study grant from the Wagner Society of New York. Abroad, she has appeared in concerts with Les Azuriales Opera Festival in the south of France, was awarded 1er Prix Femme in the 20ème Concours International de Chant de Marmande Lot-et-Garonne et de la Région Aquitaine (France), and participated in the final rounds of the 2011 Concorso Internazionale Musica Sacra in Rome supported by a grant from the New York State Foundation of the Arts. Elizabeth is a graduate of the Eastman School of Music where she studied under Rita Shane, and greatly benefitted from the education received participating in multiple International Vocal Arts Institute programs abroad, as a Resident Artist with the Pine Mountain Music Festival, and as an Apprentice with Chautauqua Opera.